Phospholipids (PL)
L-Type Phospholipids For In Vitro Diagnostic Use
Intended Use
L-Type Phospholipids is an in vitro assay for the quantitative determination of phospholipids in serum or plasma.
Method
Choline oxidase・DAOS Method
Special Characteristics
L-Type PL based on Choline oxidase・DAOS method is not interfered significantly by other serum components. This is a liquid type reagent which is stable to be designed for general biochemical automated analyzer.
Principle of the Method
Phospholipids (lecithin, lysolecithin and sphingomyelin) in the sample are hydrolyzed to choline by phospholipase D. The choline thus produced is oxidized to betaine by choline oxidase yielding hydrogen peroxide. In the presence of peroxidase (POD), the hydrogen peroxide formed yields a blue pigment by quantitative oxidation condensation with DAOS and 4-aminoantipyrine. The phospholipids concentration is obtained by measuring the absorbance of the blue color.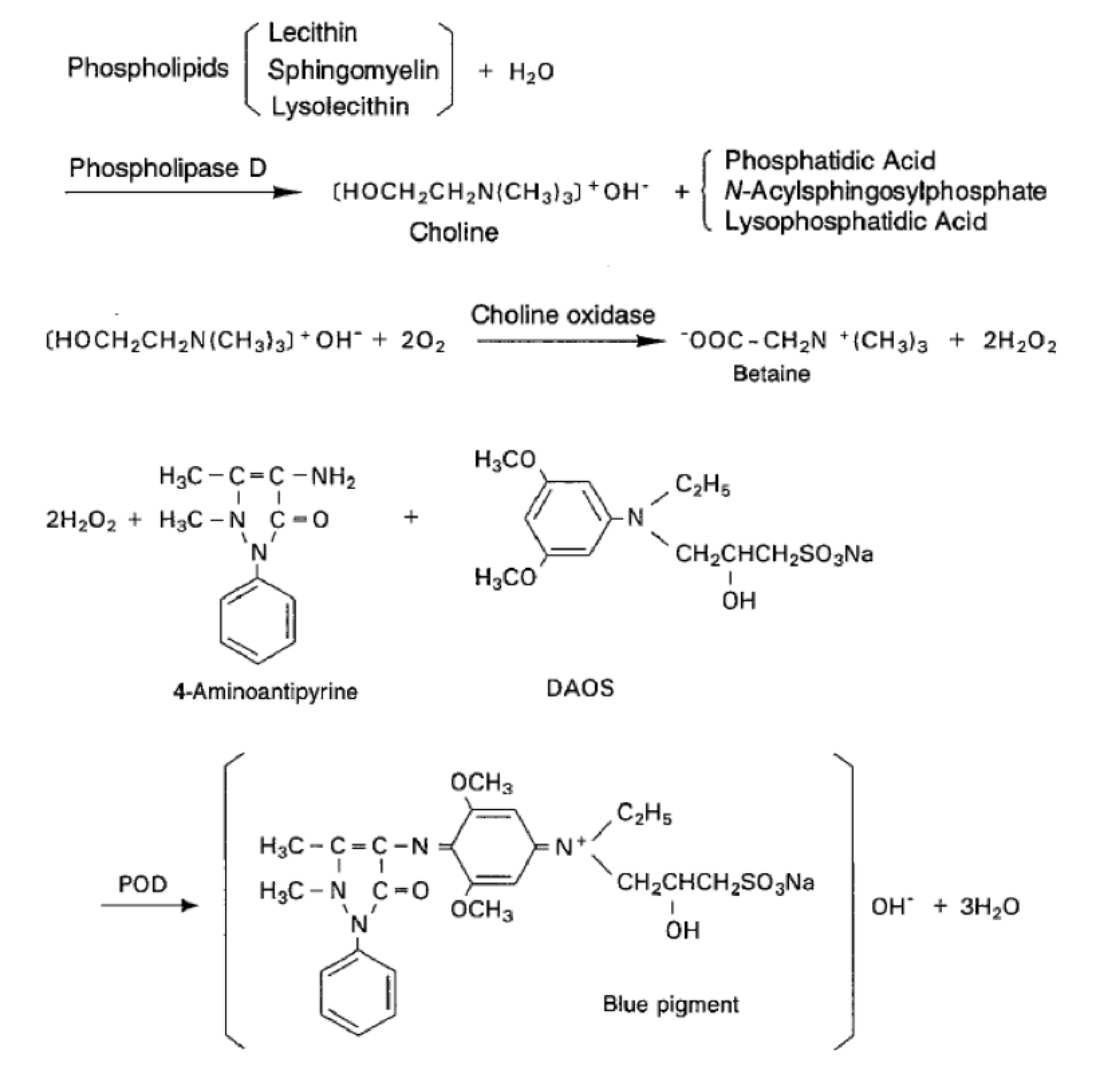 Standard Procedure

Ordering Information
| Product | Storage Condition | Shelf Life |
| --- | --- | --- |
| L-Type Phospholipids Enzyme Color A | 2-10°C | 12 months |
| L-Type Phospholipids Enzyme Color B | 2-10°C | 12 months |
| Calibrator | Storage Condition | Shelf Life |
| --- | --- | --- |
| Multi Calibrator Lipids | 2-10°C | 12 months |