Lipase
Autokit LipaseFor In Vitro Diagnostic Use
Intended Use
Autokit Lipase is an in vitro assay for the quantitative determination of the activity of Lipase in serum.
Method
1,2-diglyceride Substrate·TOOS Method
Special Characteristics
Autokit Lipase is based on color rate method, which utilizes 1, 2-diglyceride as substrate. This reagent is easy to prepare and stable for 10 days at 2-10°C.
Principle of the Method
When a sample is added to the natural type of 1, 2-diglyceride, it is separated to fatty acids and 2-monoglyceride by pancreatic lipase in sample. The 2-monoglyceride is hydrolyzed to glycerol and fatty acids by monoglyceride lipase (MGLP).The glycerol is phosphorylated by glycerol kinase (GK) and is oxidized by glycerol-3-phosphate oxidase (GPO) yielding hydrogen peroxide. The hydrogen peroxide formed causes TOOS and 4-aminoantipyrine (4-AA) to undergo a quantitative oxidative condensation catalyzed by peroxidase (POD), producing a bluish purple pigment. The activity of lipase in the sample is determined by measuring the absorbance of the bluish purple color.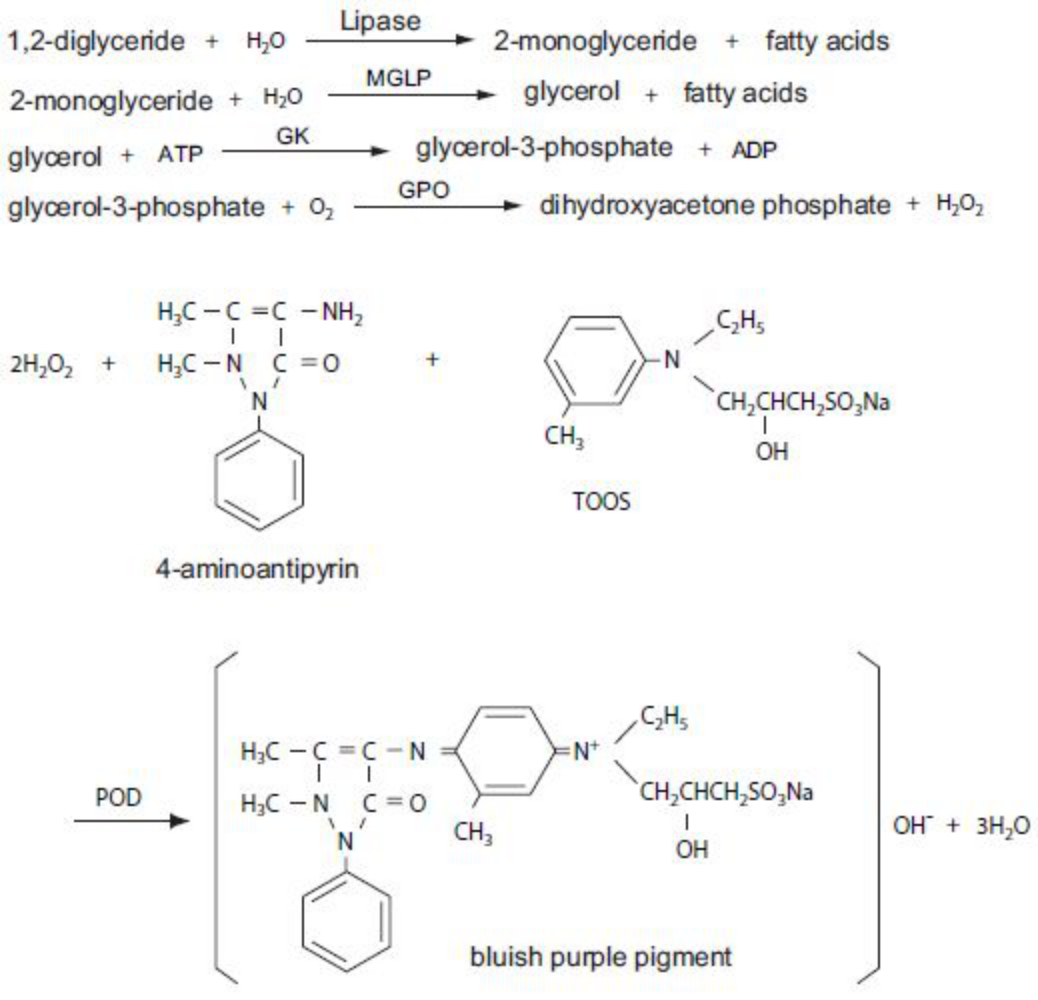 Standard Procedure

Application to automated analyzers and Package are available upon request
Ordering Information
Product
Storage Condition
Shelf Life
Autokit Lipase
Enzyme Substrate
2-10°C
12 months
Diluent
2-10°C
12 months
Standard Solution
2-10°C
12 months